A walk in Varosha is a walk about signs. Signs speak. They speak the Greek language of the inhabitants, and the English language of the colonizers. Signs also speak the language of the tourism, of the flourishing place, of the life. There are new signs also, speaking the urban language and the Turkish language.
Among many war scares of Cyprus, Varosha / Marash is one of the most astonishing, bleeding and complex. Part of the former touristic Famagusta town, left by the Greek speaking population during the Turkish intervention, squeezed between South, North, United Nations and a British military base, is still uninhabited and contended.
What is better for this town? In this unresolved country, Varosha has been closed to the public for 46 years. Then the opening, as an amusement park.
The political problem is still there. The scare of the island, the properties, the history of islandwide relocations pretend a solution. But the time is also a scare, the properties are ruined, the new generations are away from there, the memory should not be fenced.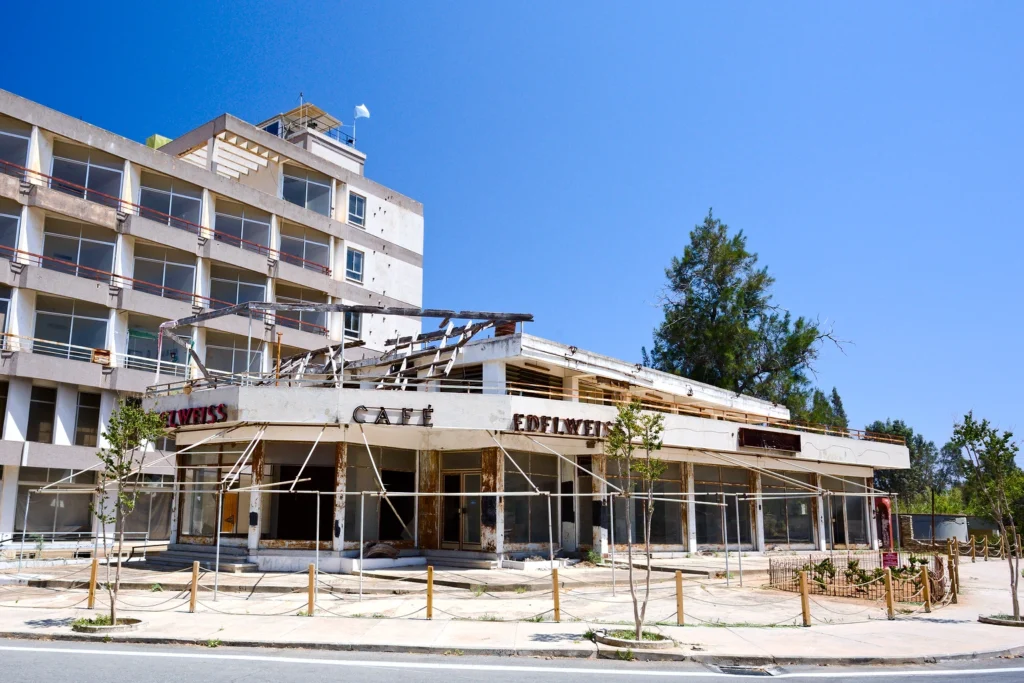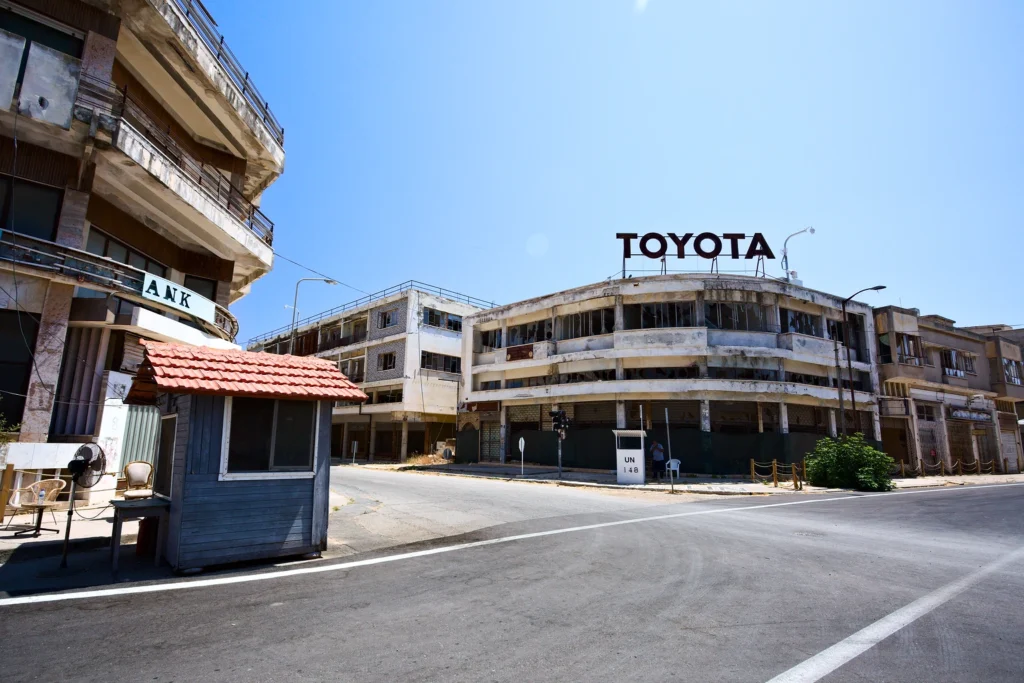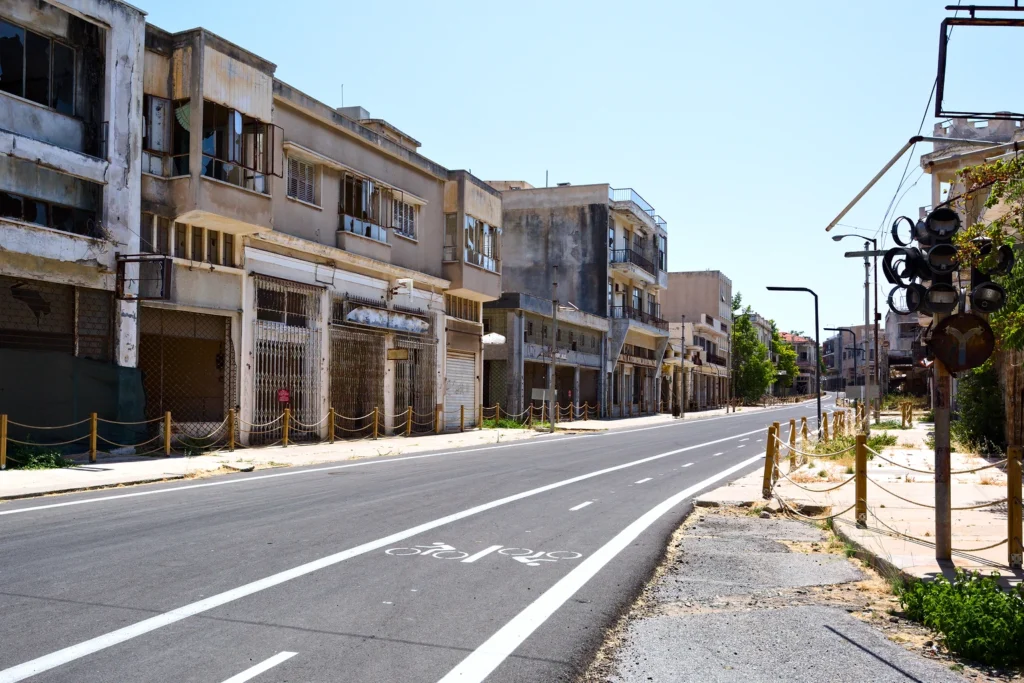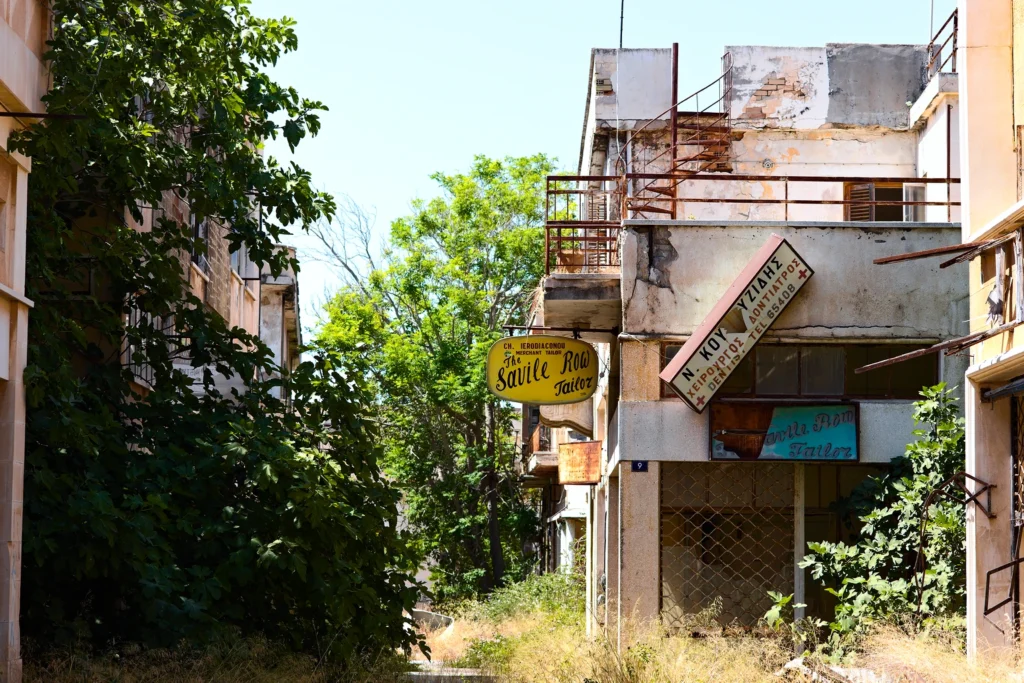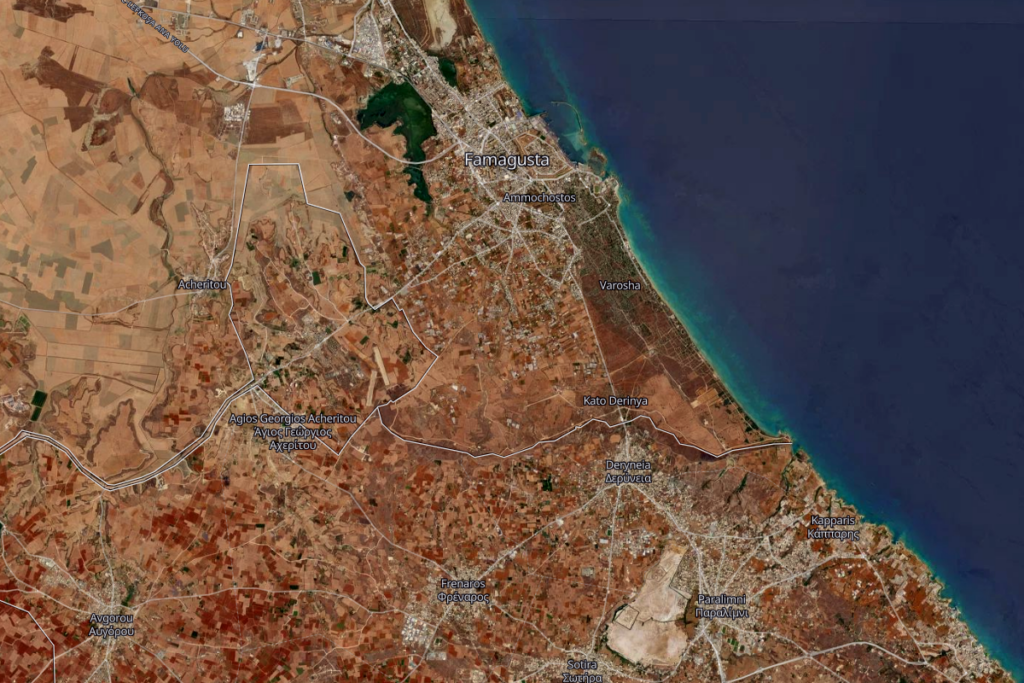 Varosha is a ghost town. The satellite photos show a different colour: it's a town, it's wild.
Along the coast south of Famagusta, Varosha was a suburb, almost a separate town.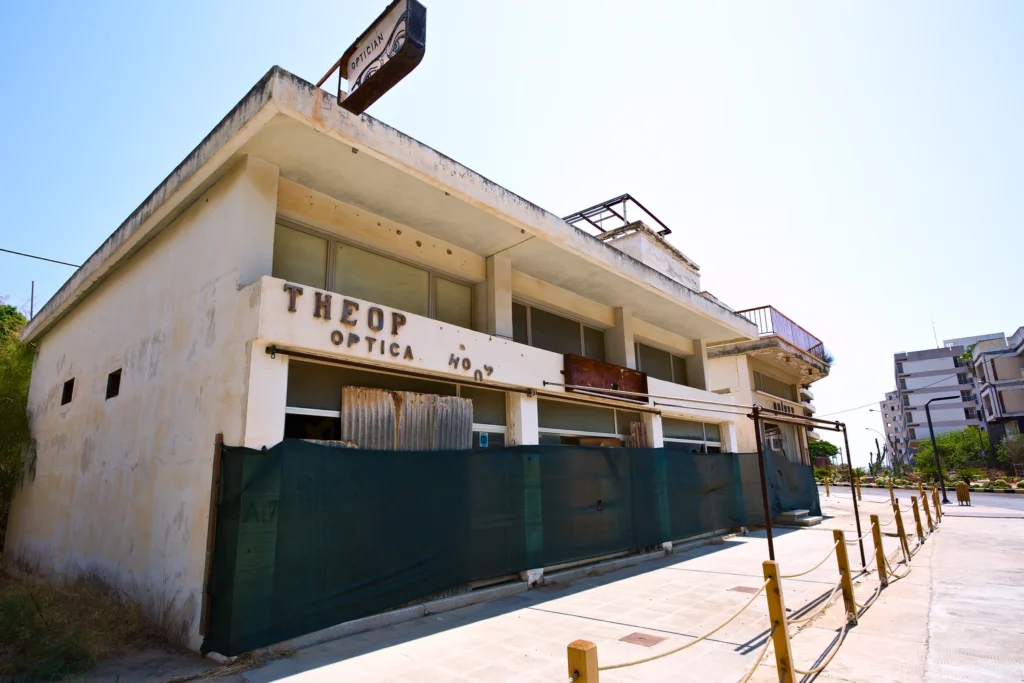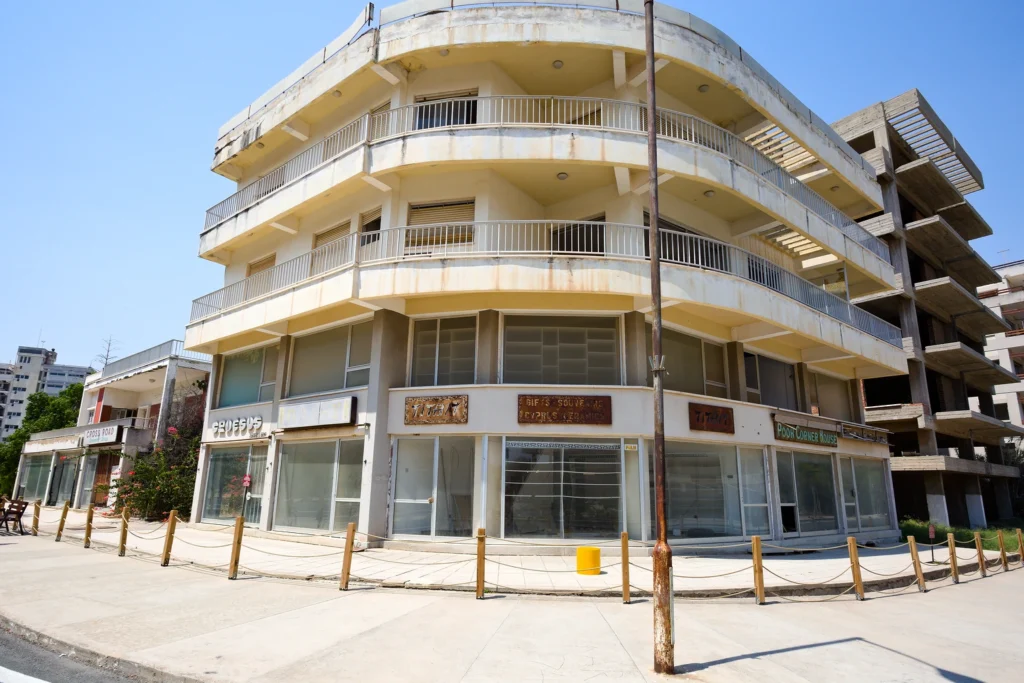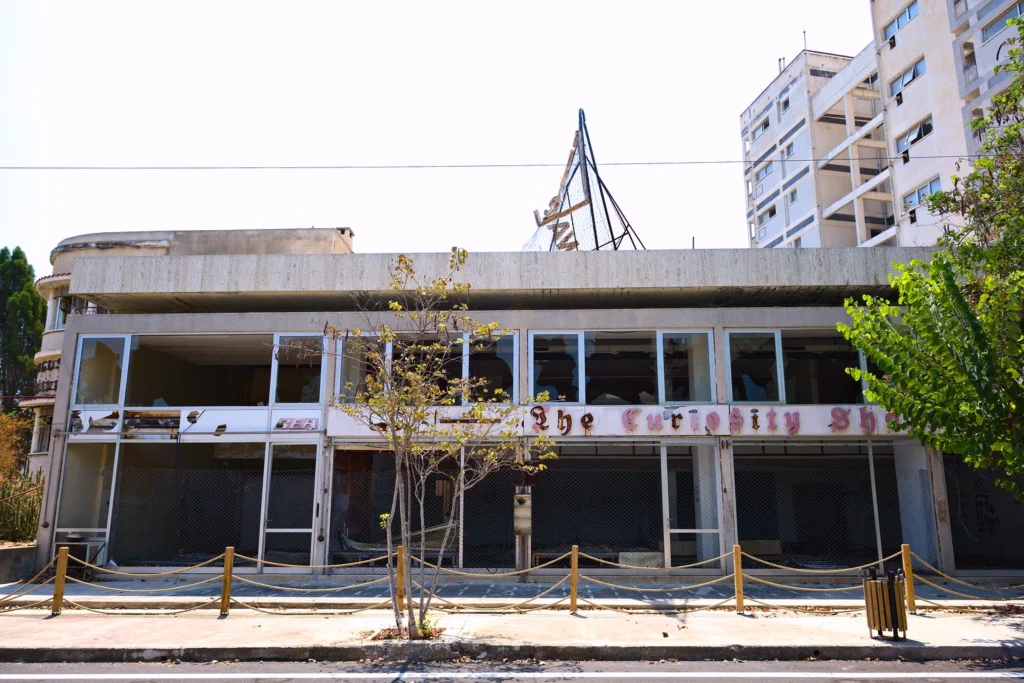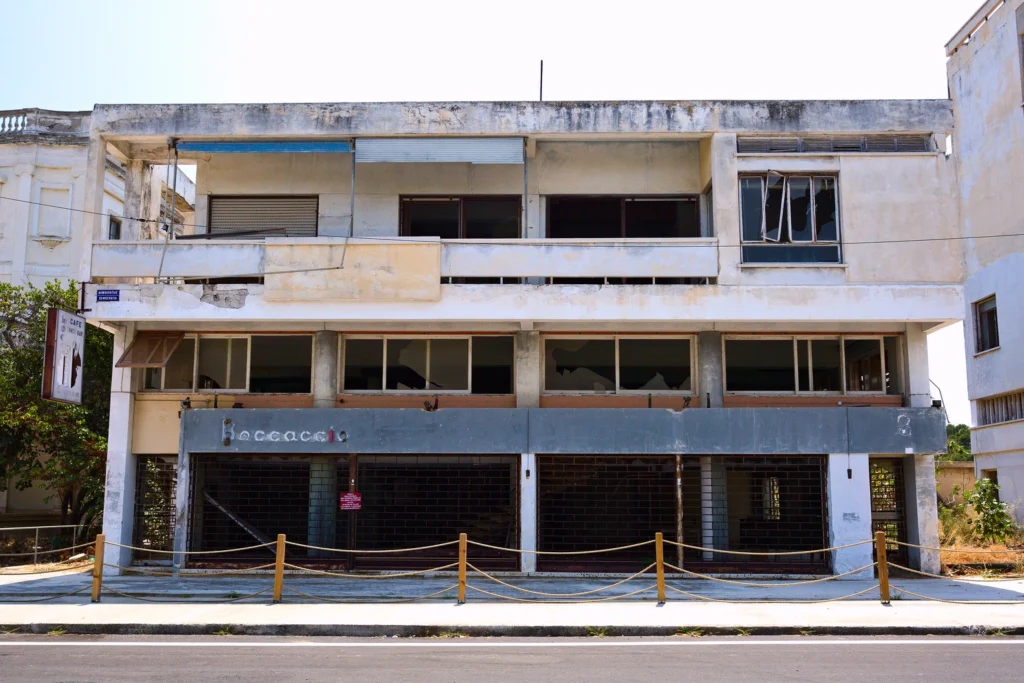 The name of the town is Marash (Maraş) in Turkish, Varosia (Βαρώσια) in Greek, Varosha for the English speaking people. Varosh means suburbs in Turkish, Varosha means slums. It was a former grazing area, with poor houses. Then it became a very popular touristic destination, attracting celebrities grace to its wonderful beach and luxury hotels.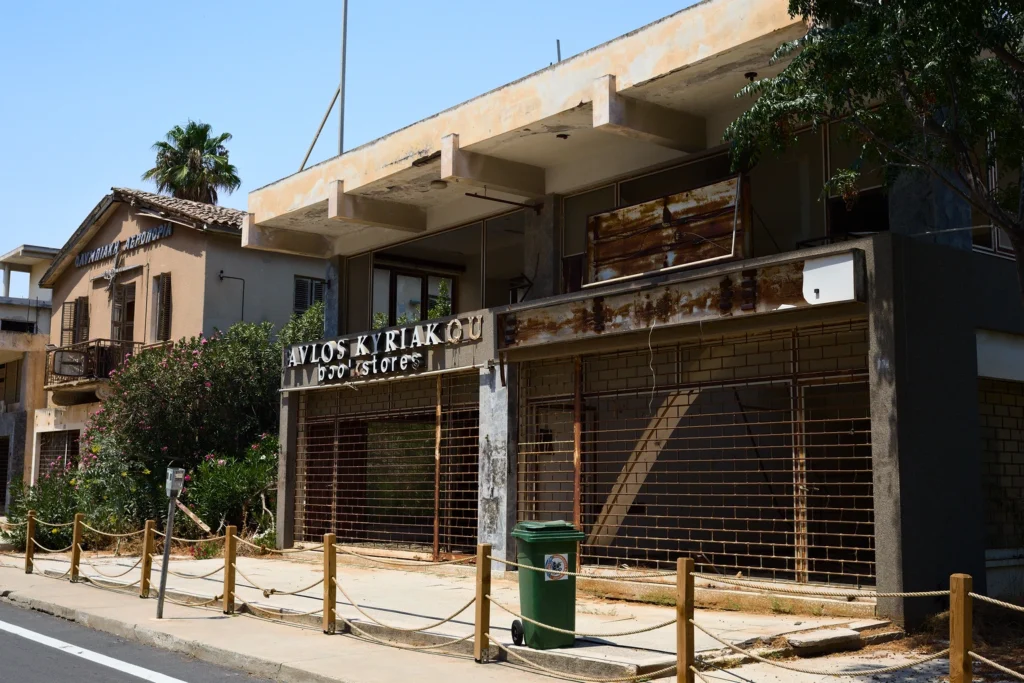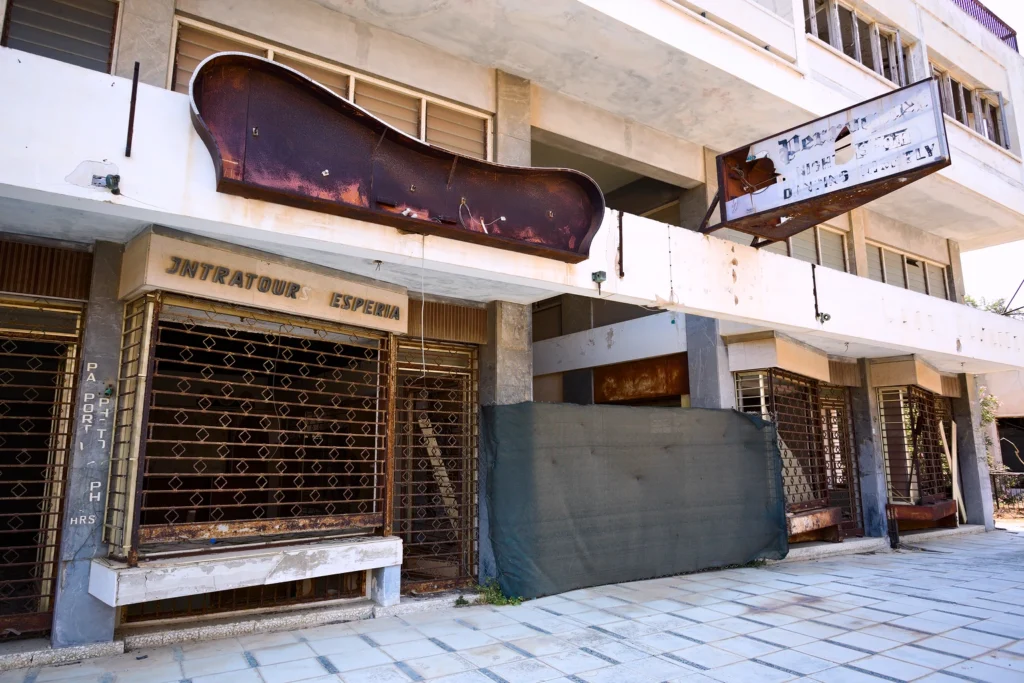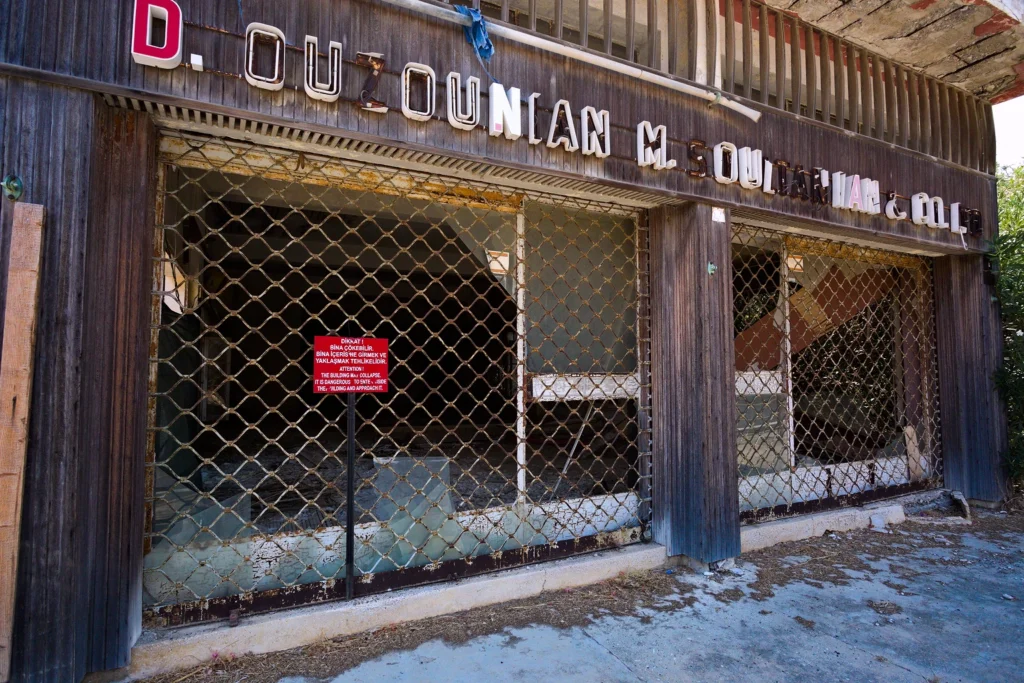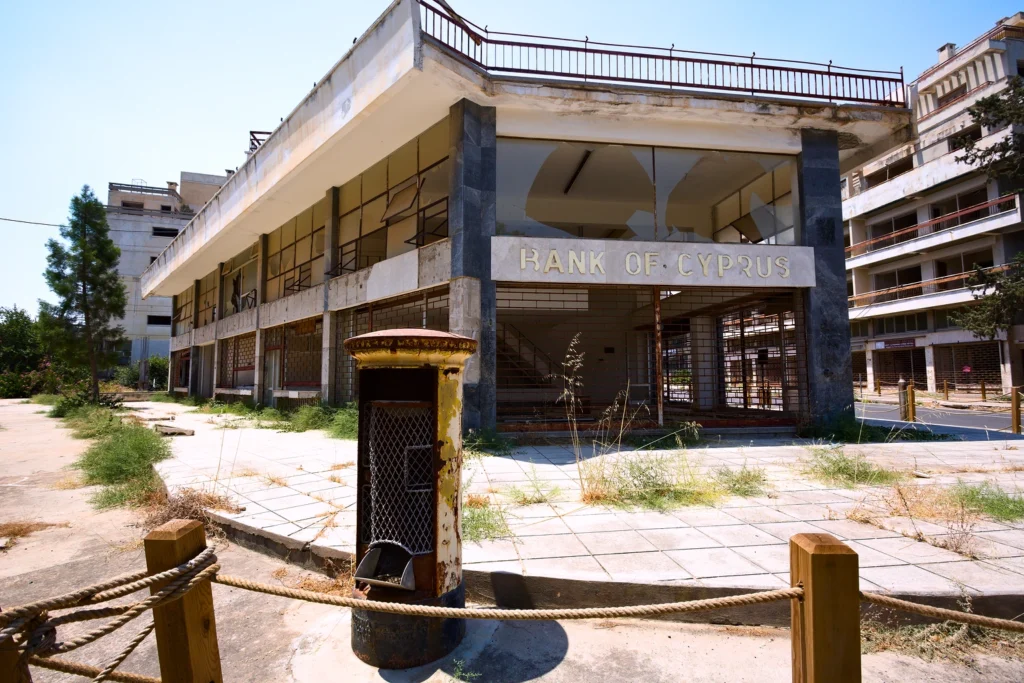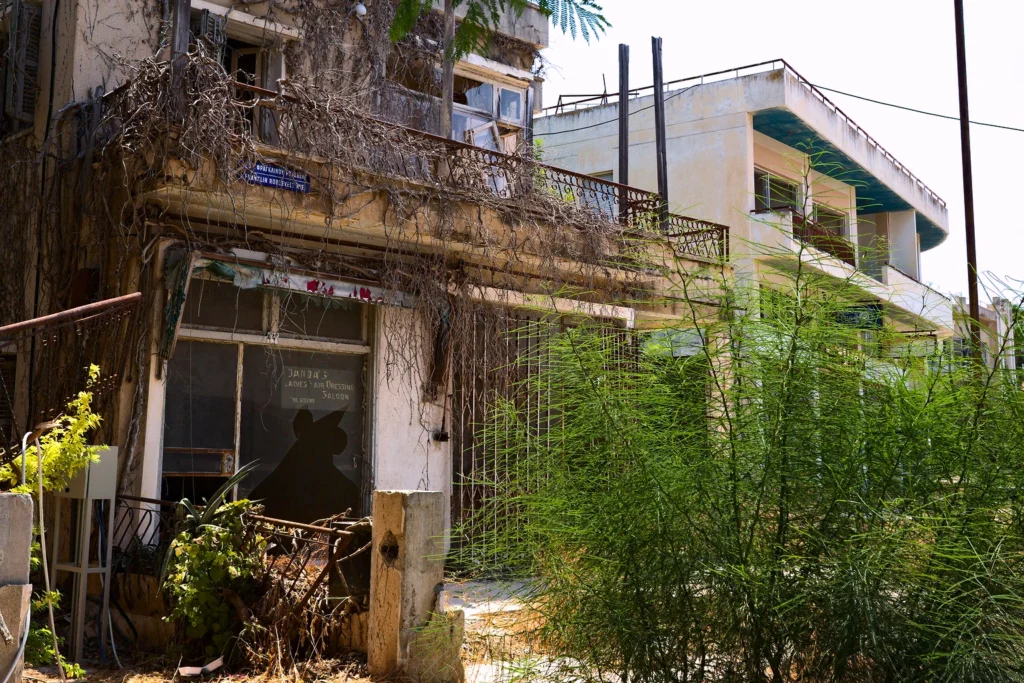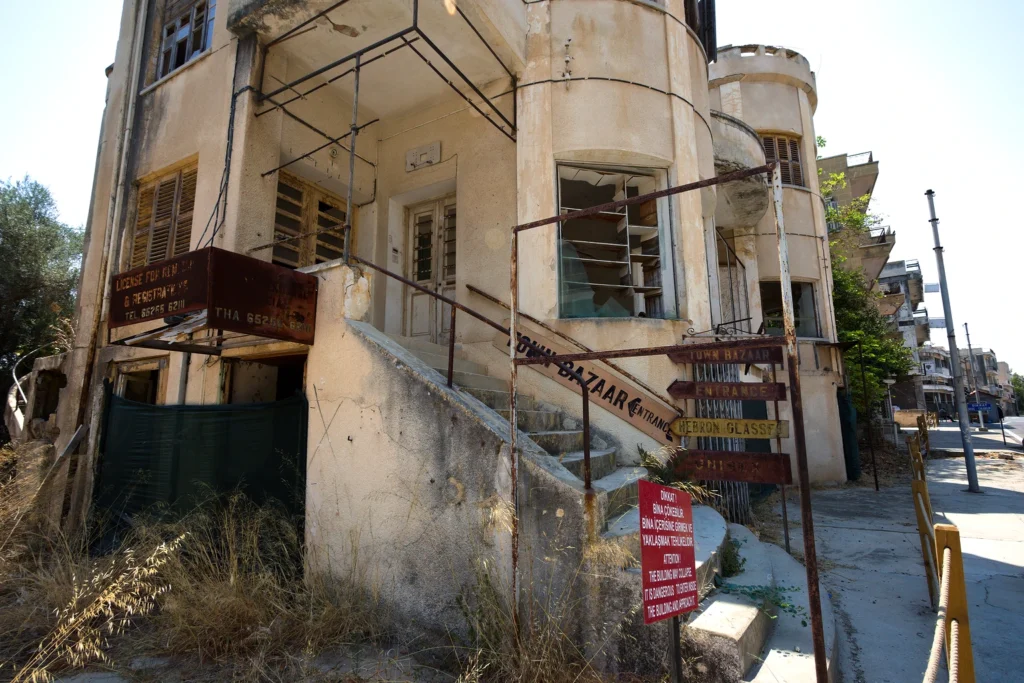 Varosha should be included in the Buffer Zone, but the Buffer Zone has a discontinuity, the Dekelia British military base, so big and so near. So Varosha is a world apart, under the control of the Turkish army.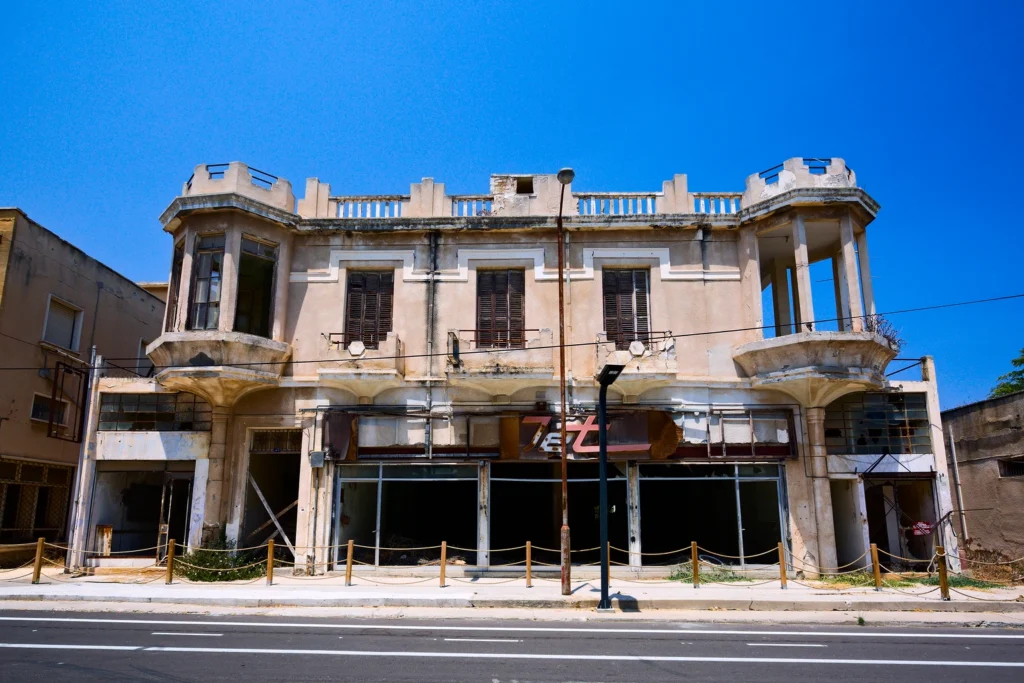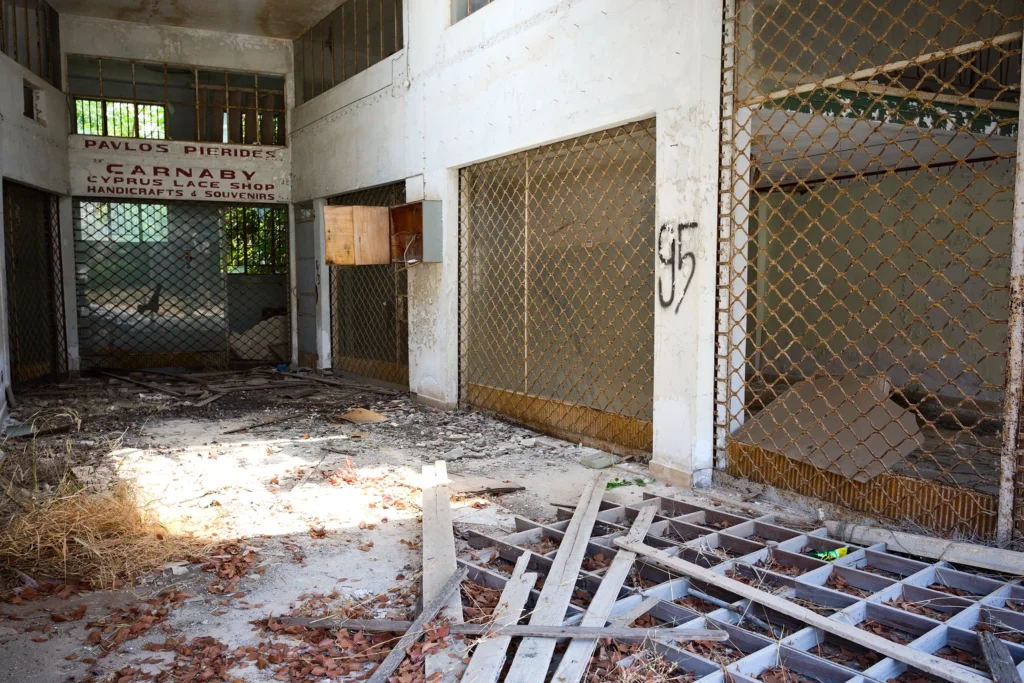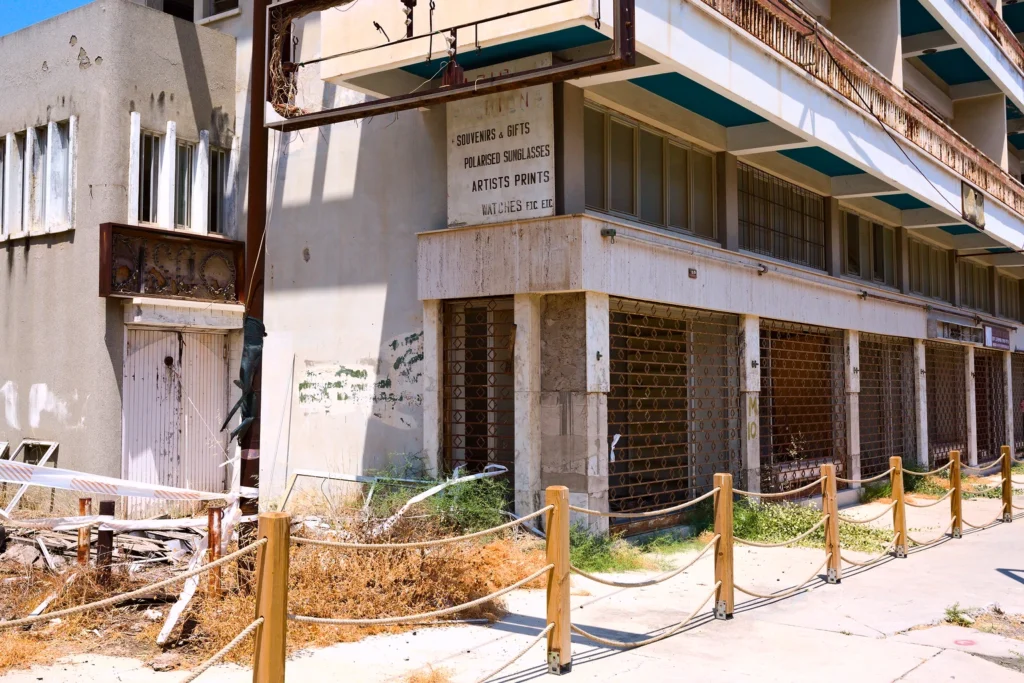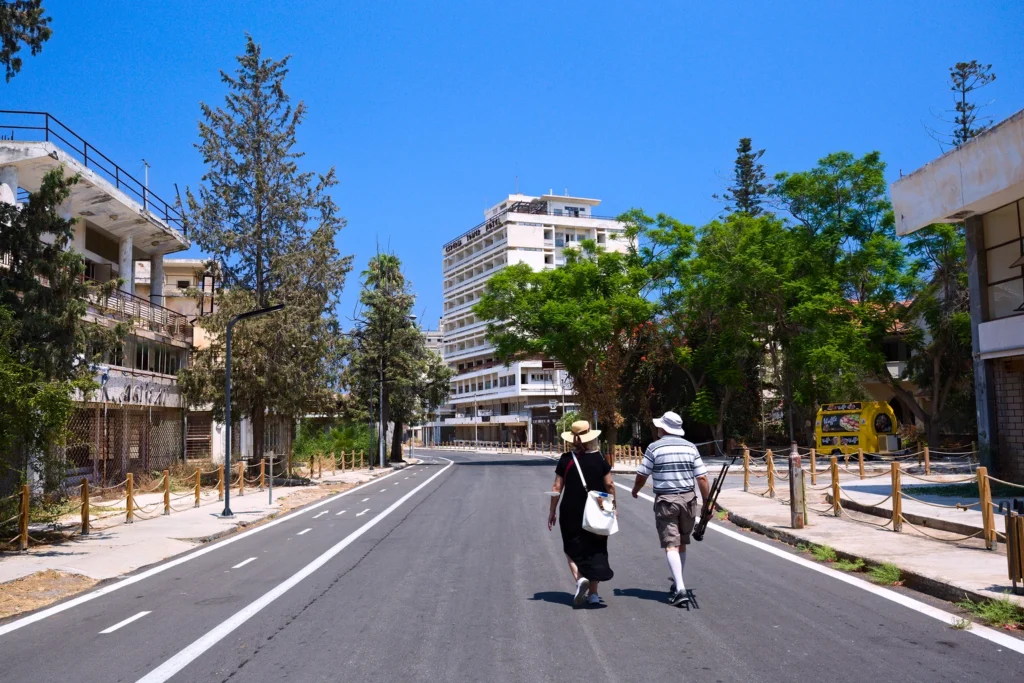 A part of the city is open to the public. Clean and regulated, it hosts the visitors as an archaeological site. But the political dispute is still unresolved.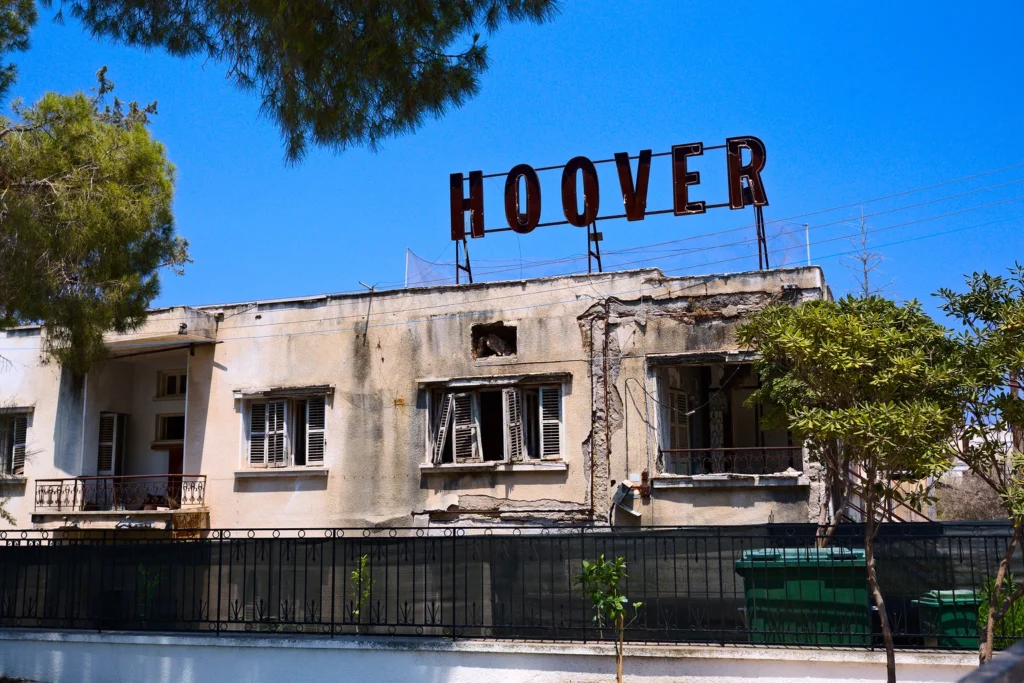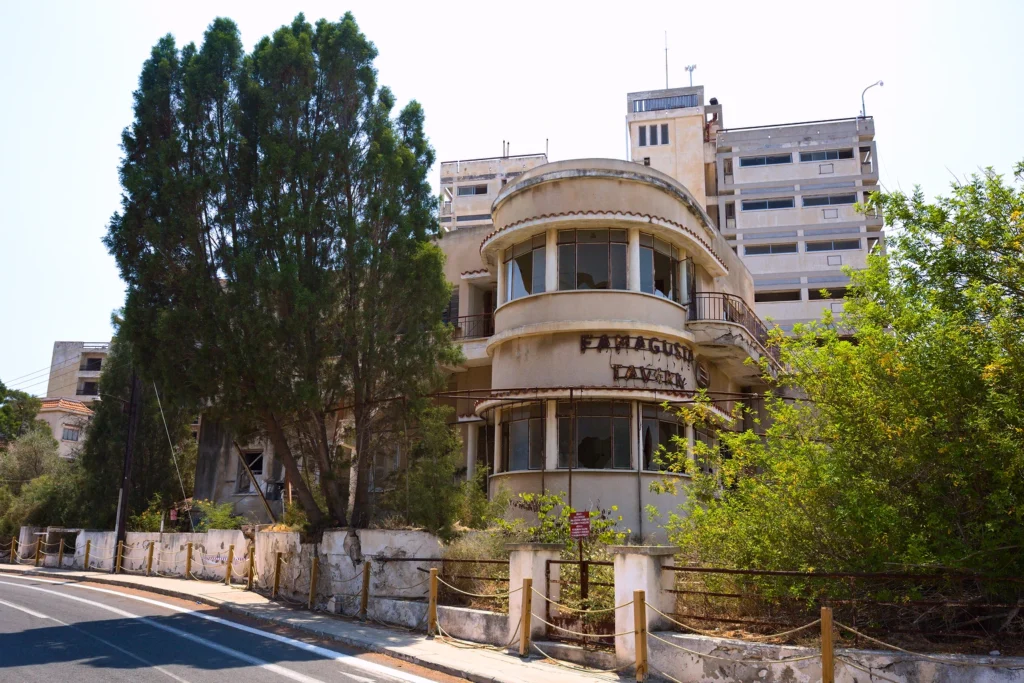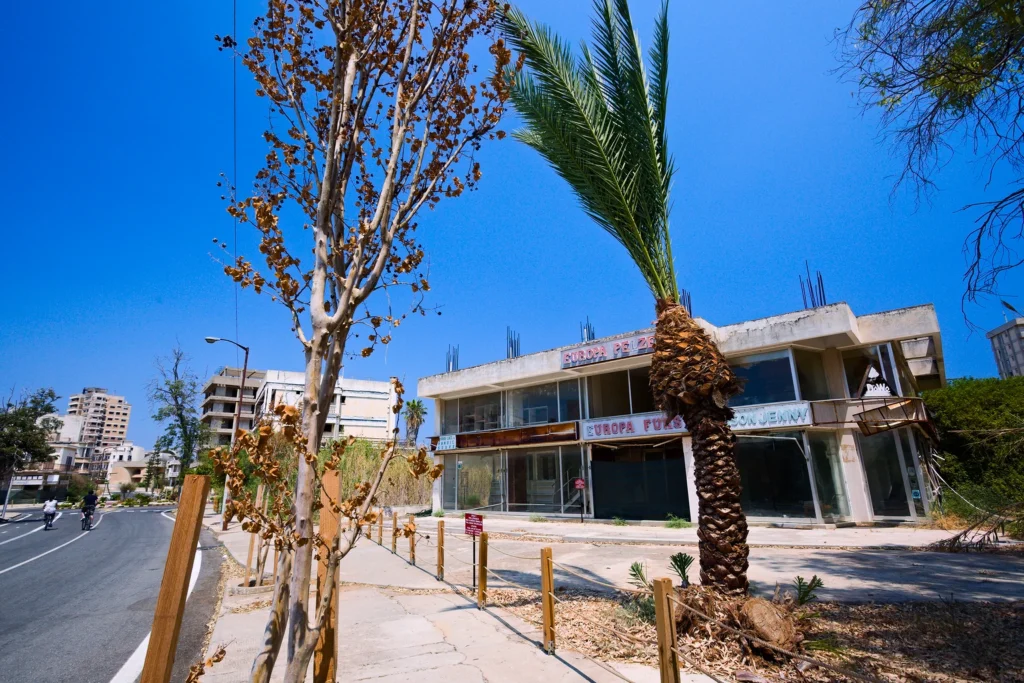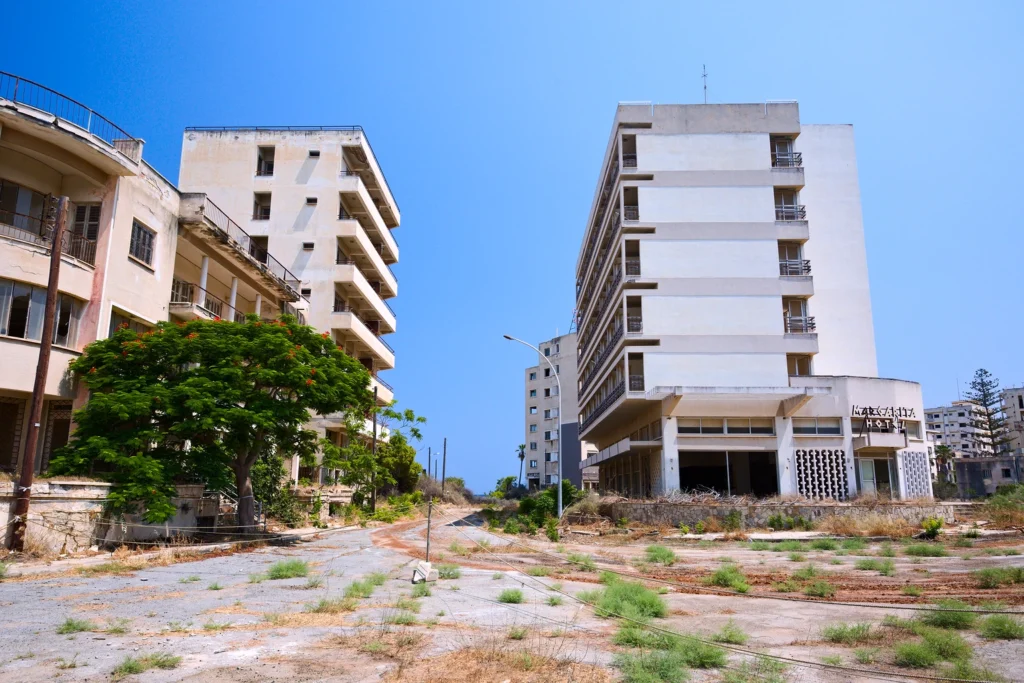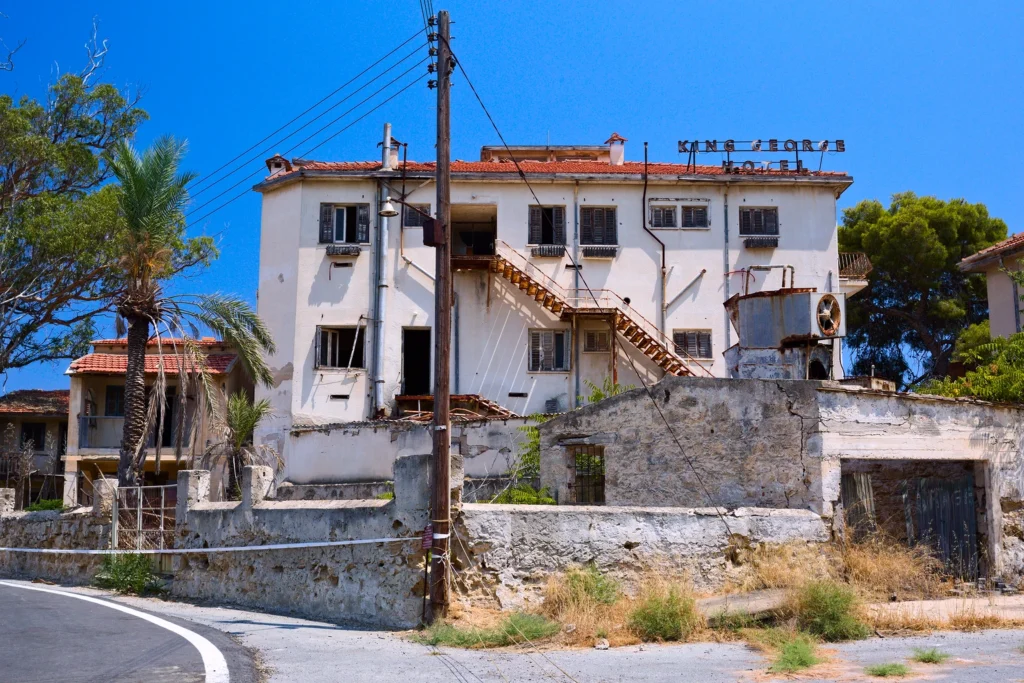 More photos of Varosha