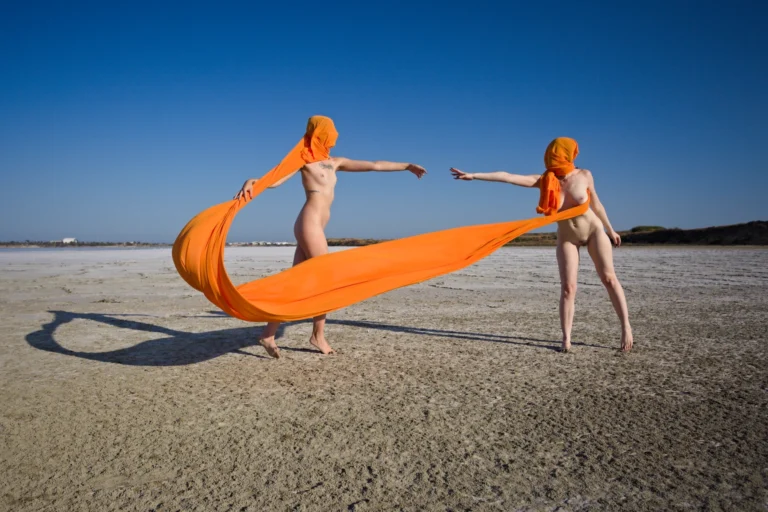 A vast space, a saline surface, an immense freedom: two friends exploring their creativity.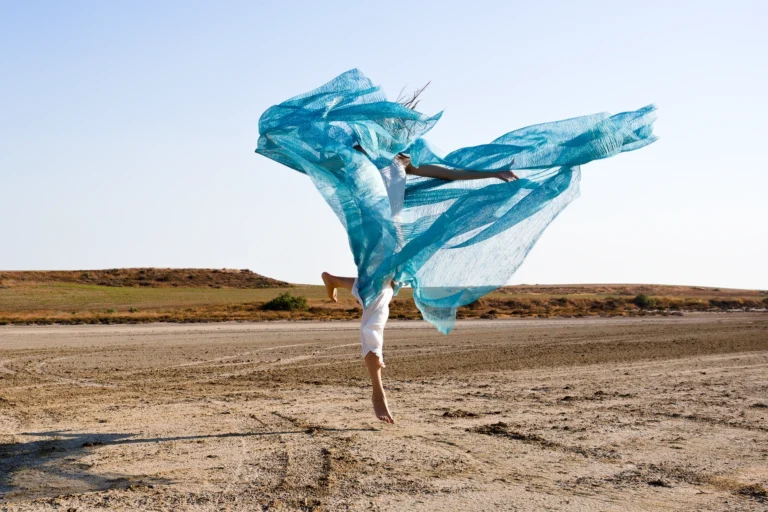 The path of a woman looking for her way to the sky. Empty space, blue colours, a continuous research for a dream.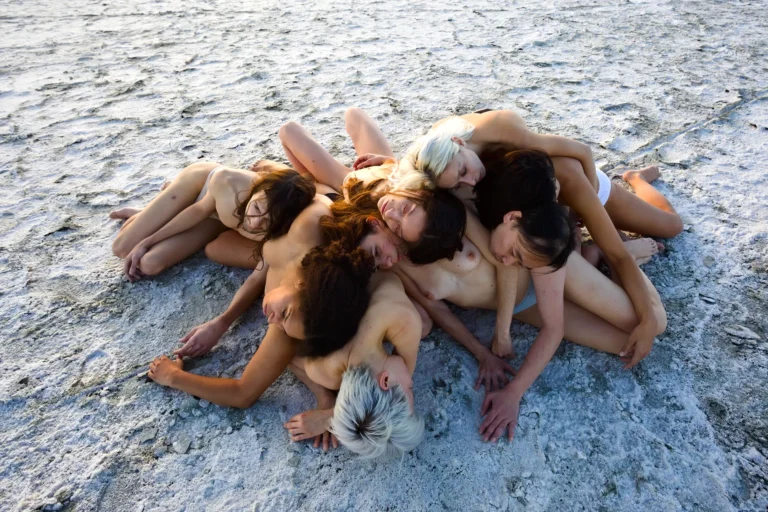 Organic action of eight bodies filling the vastness in the lunar landscape of the Larnaca Salt Lake.